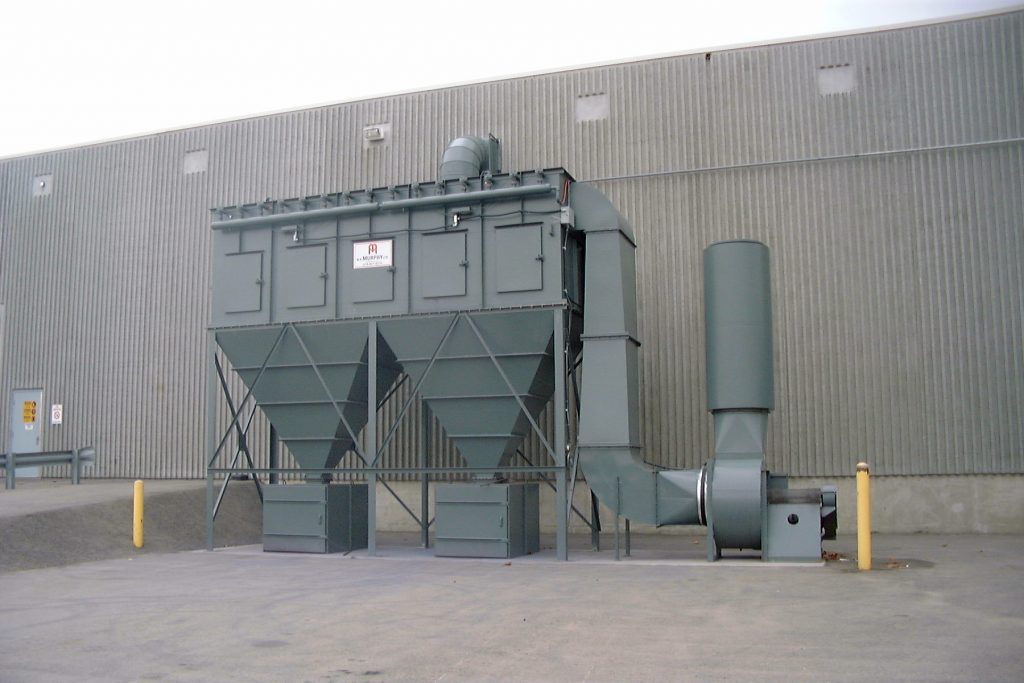 N.R. Murphy's C Series Dust Collectors provides continuous duty, automatic self cleaning filtration, utilizing cartridge style filters. This series is ideal for low dust load applications of smoke, fumes, or fine dust particles.
The CMT series is available with either open or enclosed cartridge filters. This dust collector is a compact inexpensive cartridge dust collector and is ideally suited for fine free flowing dusts. The collectors are available with a variety of options such as hopper discharge, and casters for portability.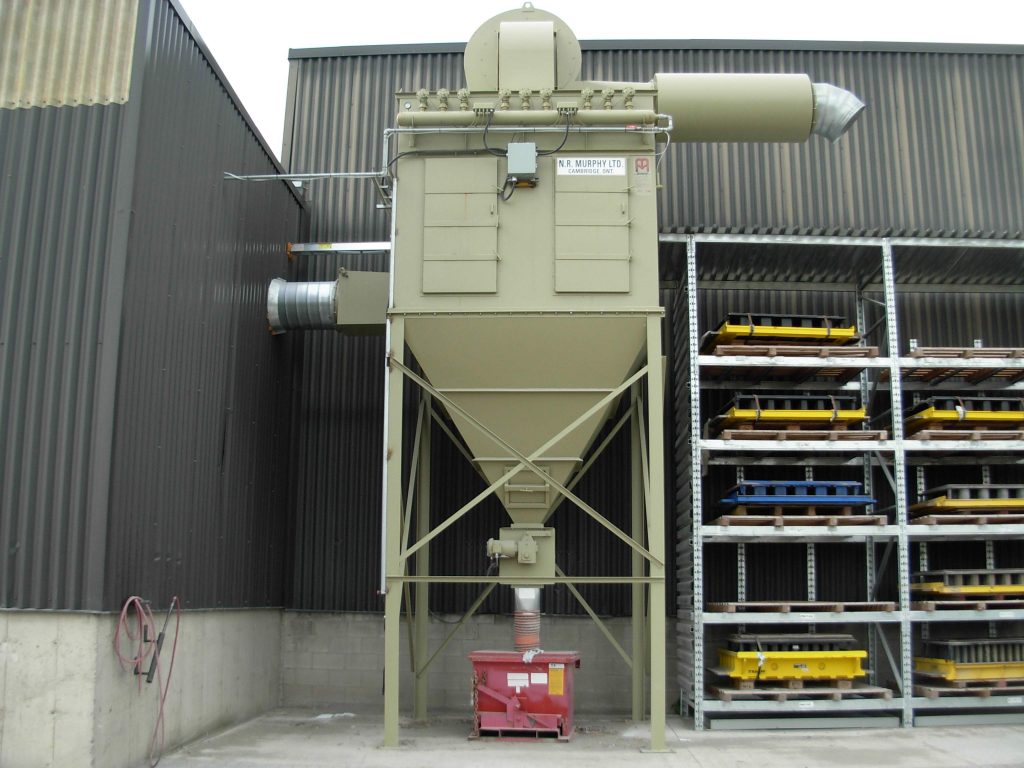 This dust collector uses compressed air to continuously clean the cartridges allowing for uninterrupted duty. A variety of filter material options are available and is extremely flexible in its design and allows for many disposal options. Typically used in Pharmaceutical, Mining, Powder Paint and Food Industries.