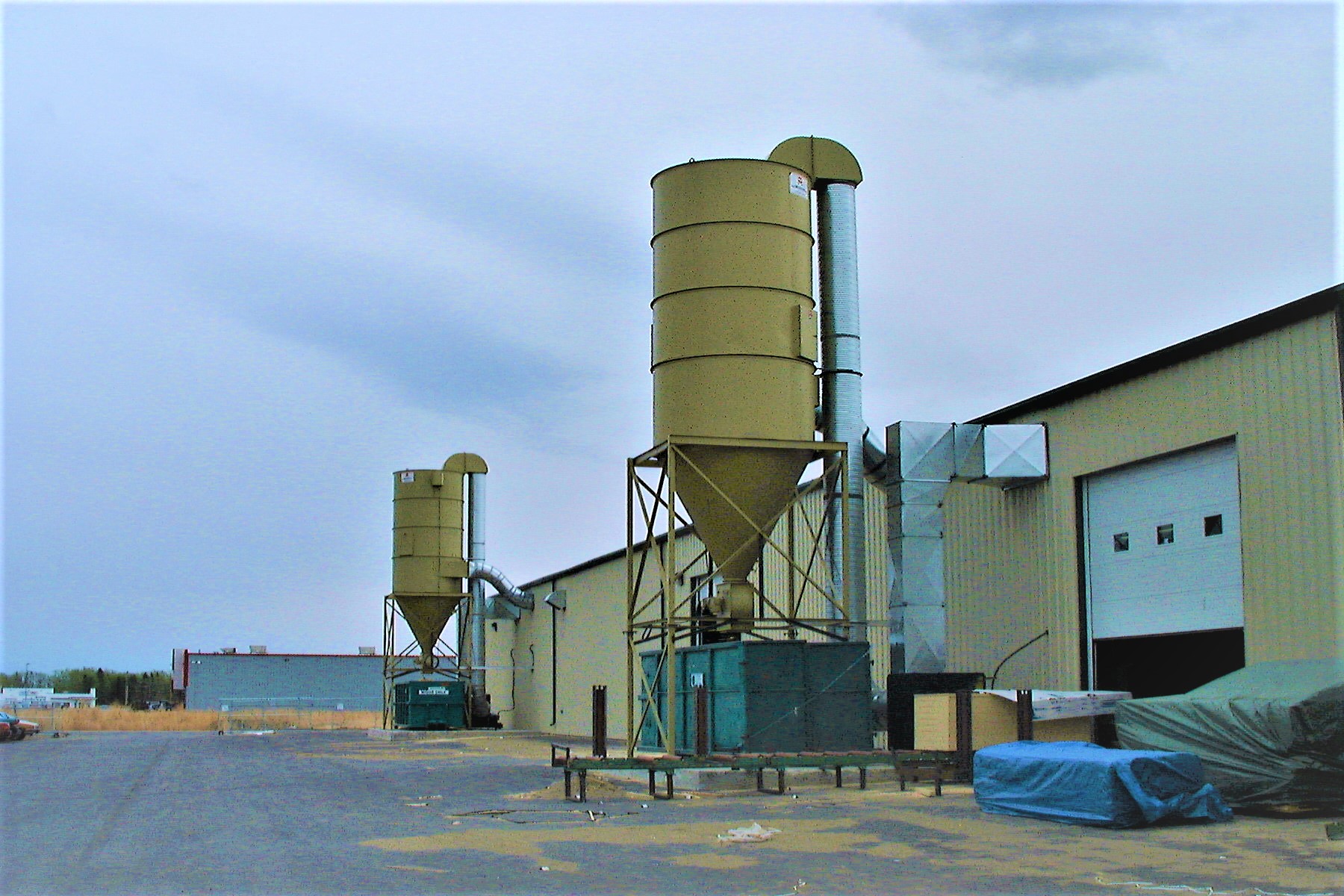 N.R. Murphy's FB Series Dust Collectors offers a cylindrical design, with tube style filters and mechanical shaker style cleaning. This series integrates a cyclonic component for greater separation of large dust particles.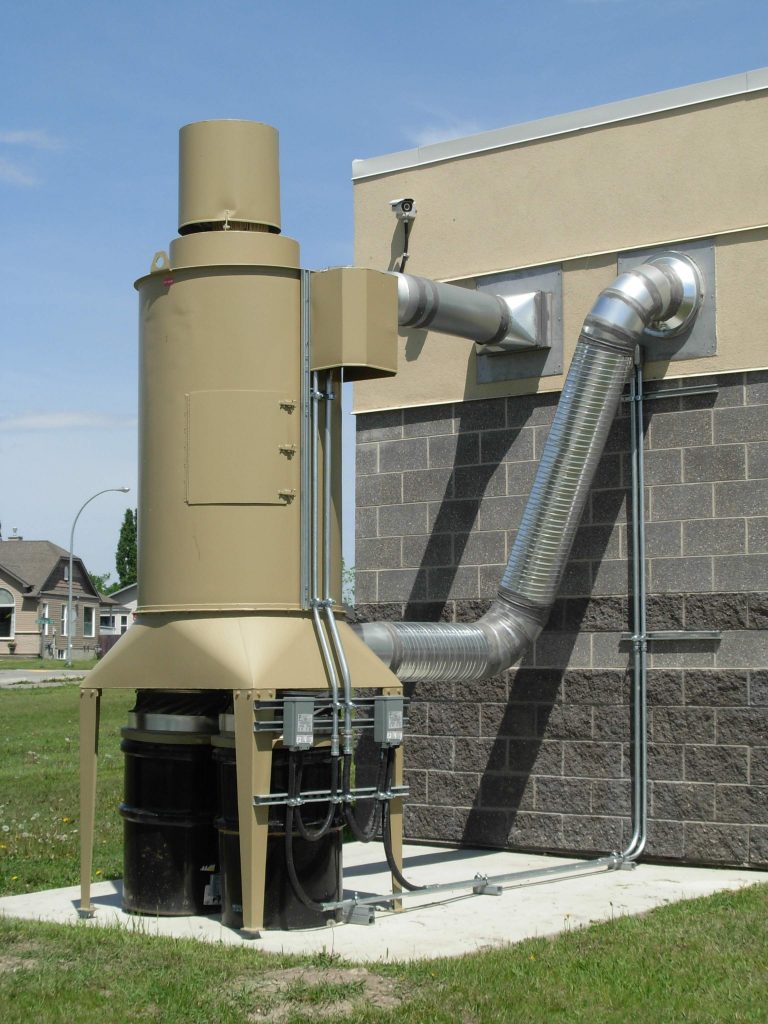 With Capacities from 1,144 to 3,250 cfm the FBMW is your economic solution suited for small shops. This dust collector is available in two sizes, 9″ and 10″, each with several different types of storage arrangements. Suitable for interior or exterior locations, the FBMW is designed for light or intermittent dust loads.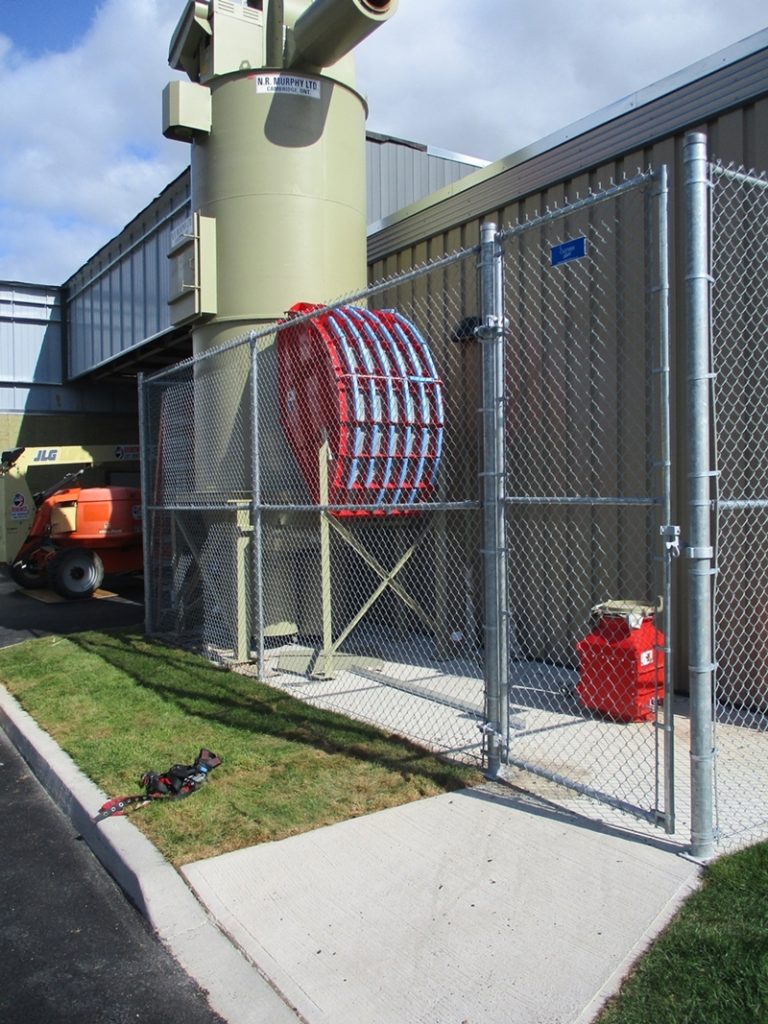 The FBA dust collector is ideally suited for medium sized facilities with capacities from 2,500 to 8,200 cfm. Available with drum or hopper storage, it can also be fitted with a rotary air valve for continuous discharge.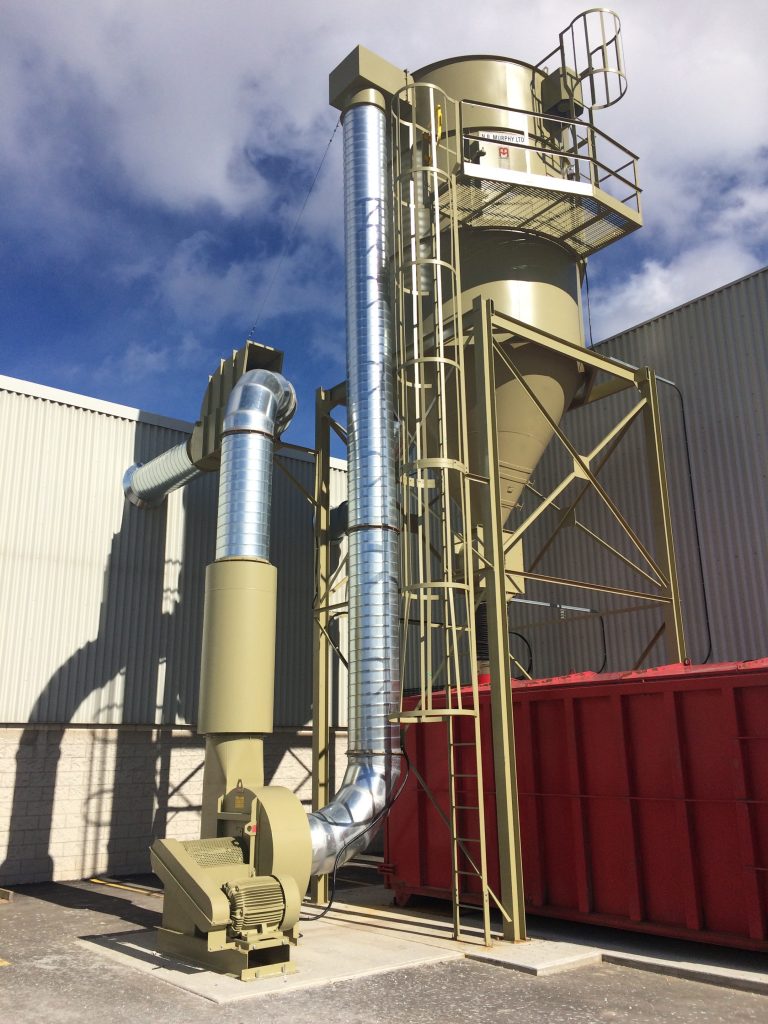 The FBP dust collector is designed to handle your toughest problems, with capacities up to 35,000 cfm. Internal storage of the collected material is standard on this model and is removed through single or double heavy duty geared discharge gates. Alternate material removal arrangements are also available.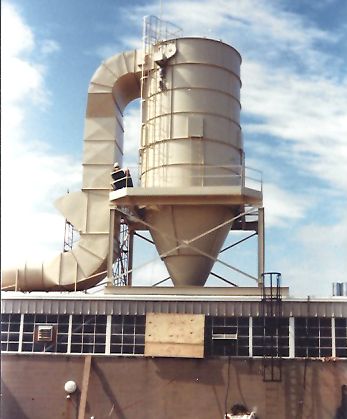 This blow through style dust collector was designed primarily for the woodworking, textile, and corrugated cardboard/paper industries. With capacities from 30,000 to 70,000 cfm, it features multiple inlets and can handle heavy dust/material loads. Material is typically discharged through a rotary air valve.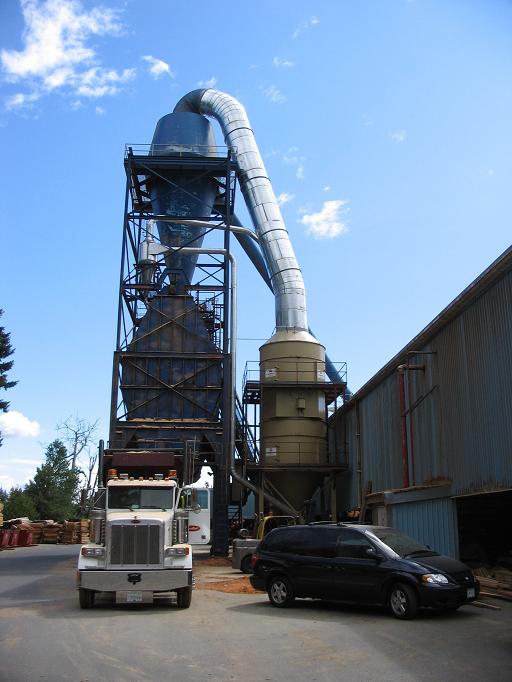 Designed to be used in conjunction with an existing cyclone, the FBO is available in 90 standard designs. These dust collectors allow exhaust air from a cyclone to be filtered and returned to the facility, thus conserving energy. Multiple units can be installed for large installations.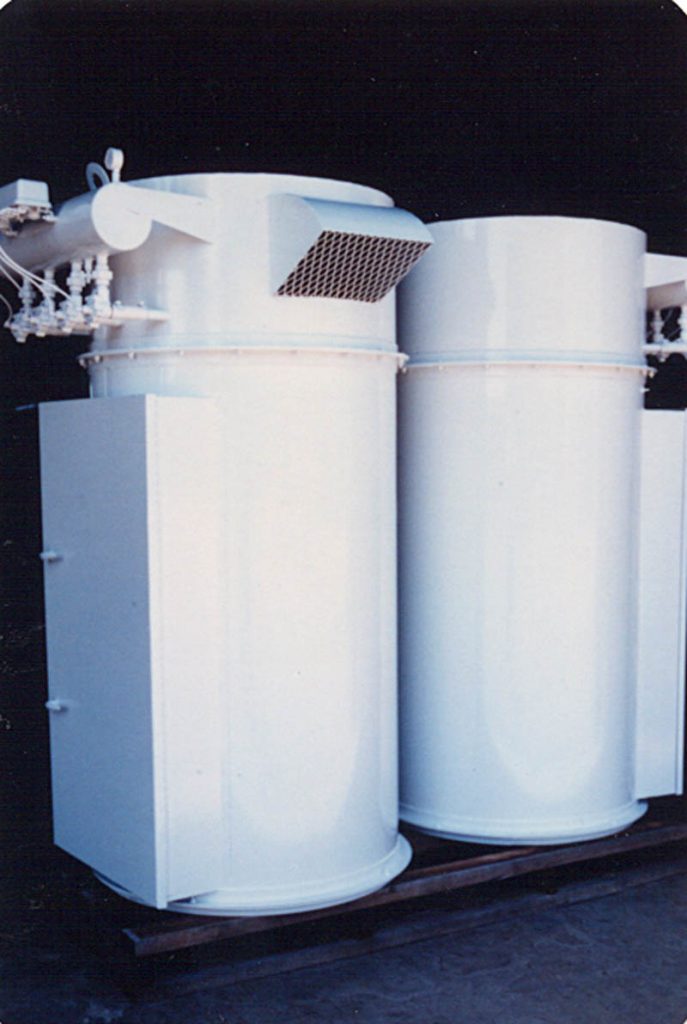 Designed to release the pressure buildup in storage silos and bins during their loading cycle. This dust collector is available with shaker or pulse-jet type filter cleaning. An optional direct drive fan pack is available.