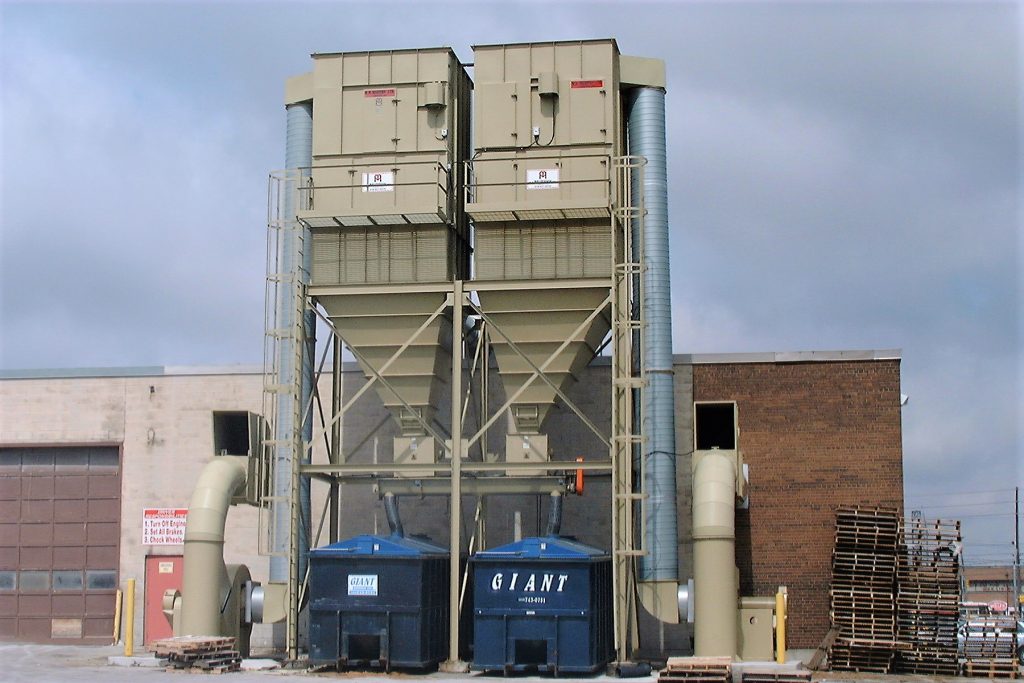 N.R. Murphy's MK Series Dust Collectors offer a square/rectangular design with tube style filters and mechanical shaker type cleaning.  The MK Series maximizes the airflow to filter media ratio for efficient dust collection in a compact design across multiple industries.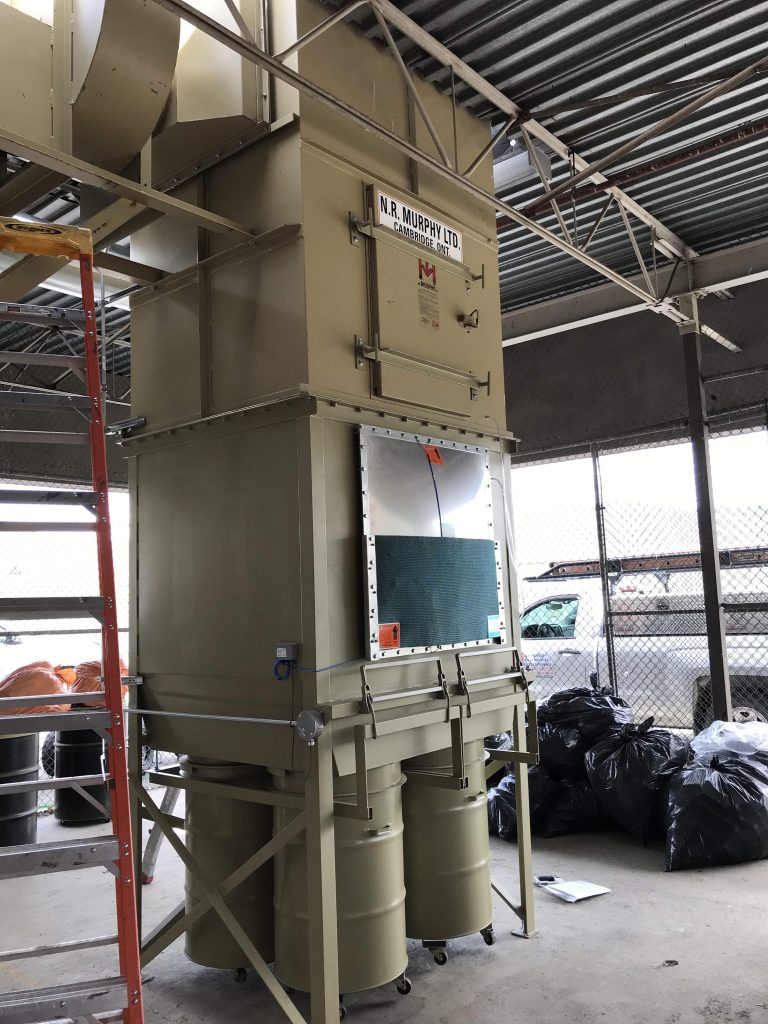 This compact dust collector is available in 2, 4, or 6 drum storage, dumpster bin or with a hopper bottom for continuous discharge through a rotary airlock. With 3 different diameters of filter bags, to suit a variety of materials, the MKA is perhaps our most flexible dust collector for small and medium facilities.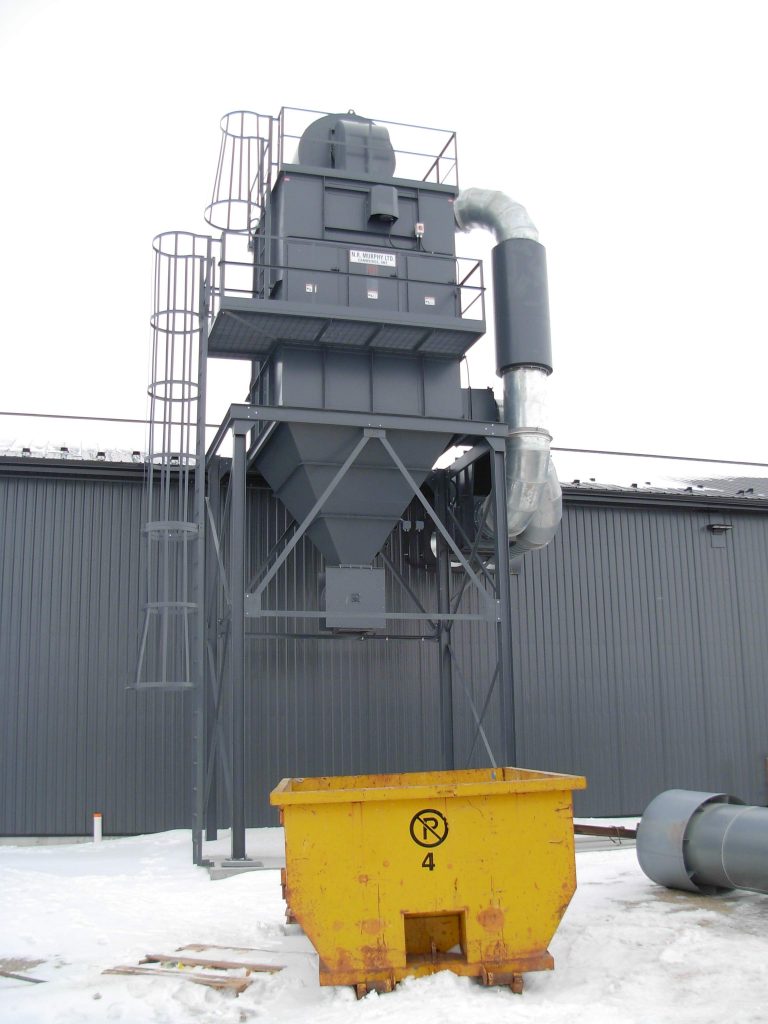 The MKF dust collector is very rugged, reliable and is available in a variety of sizes to suit all sizes of operations and waste volumes. The 5 1⁄2″ diameter filters used in this shaker style dust collector allow easy release of the collected material while the rectangular design maximizes filter area.
MKHW Powder Paint Dust Collector
Designed for use in the powder coatings industry, equipped with a high efficiency primary cyclonic separator which reduces the problem of colour contamination in the reusable material. The cyclone is connected to a secondary multi-tube after filter and an industrial exhauster for final filtration.